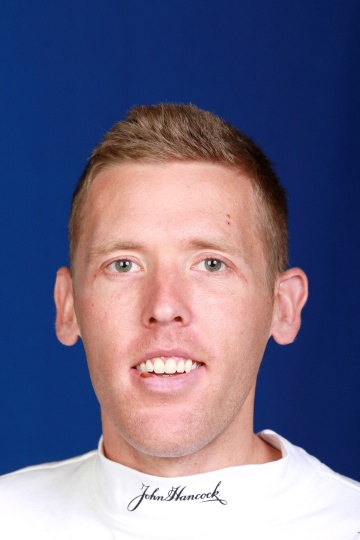 BIB: #21

PRONUNCIATION: Jay-son Hart-man

BIRTHDATE: 21 March 1981

PERSONAL BEST: 2:11:06 (Chicago, 2010)

WORLD MARATHON MAJORS:
03Nov13 ING New York City Marathon DNF
15Apr13 Boston Marathon 4th 2:12:12
16Apr12 Boston Marathon 4th 2:14:31
10Oct10 Bank of America Chicago Marathon 8th 2:11:06
22Oct06 The LaSalle Bank Chicago Marathon 20th 2:15:50

ADDITIONAL MARATHON HIGHLIGHTS:
14Jan12 Houston U.S. Olympic Marathon Trials 32nd 2:16:44
04Oct09 Medtronic Twin Cities Marathon 1st 2:12:09
03Nov07 New York U.S. Olympic Marathon Trials 10th 2:15:27

CAREER NOTES: Always the strategist, Jason Hartmann knows how to run the challenging Boston Marathon terrain and take on the best runners in the world. Hartmann finished fourth in 2012 and 2013. "I had the opportunity to become part of the historic legacy the past two years," says Hartmann. "And now I look forward to running the Boston Marathon to improve upon my past performances. My expectations are for me to leave it all out on the course, no matter the elements."

Hartmann is a two-time U.S. Olympic Marathon Trials competitor and has represented the U.S. at the Pan American Games, the IAAF World Cross Country Championships and the IAAF World Half Marathon Championships. Additional career highlights have been his strong win at the Twin Cities Marathon in 2009 and his eighth place finish at the 2010 Chicago Marathon, where he set his personal best and was the first American finisher.

PERSONAL NOTES: Hartmann grew up in Rockford, Michigan, and says of his start in running, "I became a runner in elementary school because my dad ran. I wanted to keep up with him and (eventually) beat him. He pushed me hard, and would never let me win! Initially, though, basketball was my primary sport and I used to practice basketball four to six hours a day, every day. After my freshmen year of running high school cross country and track, I started to focus on running more because I realized I had more potential there than in basketball." Dathan Ritzenhein and Phil Astras were high school teammates of Hartmann.

Hartmann works as a running coach and says, "Training high school and collegiate athletes gets me excited about the sport in a different way than with my own training, and it takes the pressure off my own running too sometimes." He enjoys listening to music, following University of Oregon football and basketball, spending time with friends and family and reading or watching autobiographies of great athletes, coaches and individuals.