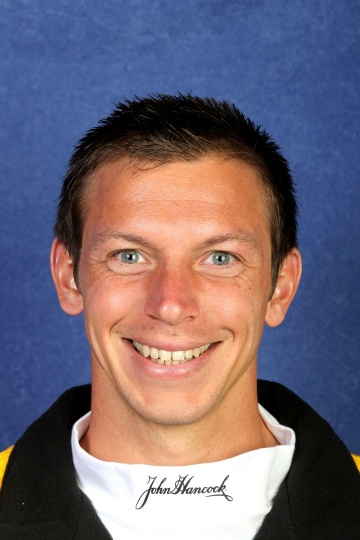 BIB: #22

PRONUNCIATION: Nic-oh-lis Are-Sin-Ee-Ah-Gah

BIRTHDATE: 30 June 1983

PERSONAL BEST: 2:11:30 (Houston, 2011)

WORLD MARATHON MAJORS:
16Apr12 Boston Marathon DNF
04Sep11 IAAF World Marathon Championships, Daegu 41st 2:24:06
10Oc10 Bank of America Chicago Marathon 15th 2:18:12
01Nov09 ING New York City Marathon 8th 2:13:46
21Apr08 Boston Marathon 10th 2:16:13
22Oct06 The LaSalle Bank Chicago Marathon 22nd 2:16:58

ADDITIONAL MARATHON HIGHLIGHTS:
06Oct13 Medtronic Twin Cities Marathon 1st 2:13:11
17Mar13 Honda Los Angeles Marathon 7th 2:17:05
02Dec12 Sacramento California International Marathon 5th 2:18:36
14Jan12 Houston U.S. Olympic Marathon Trials 8th 2:11:56
30Jan11 Chevron Houston Marathon 2nd 2:11:30
06Jun10 Rock 'n' Roll San Diego Marathon 3rd 2:11:48
03Nov07 New York City U.S. Olympic Marathon Trials 17th 2:17:08

CAREER NOTES: XNicholas 'Nick' Arciniaga is the 2013 U. S. National Champion in the marathon, after securing that title last year with a well-earned win at the Twin Cities Marathon. Earlier in the year he finished top American and seventh overall in Los Angeles in rainy conditions. Arciniaga has run in two U.S. Olympic Marathon Trials improving respectively in both time and place. In Houston at the 2012 Trials, he ran a near personal best of 2:11:56 to finish eighth. Arciniaga made his marathon debut in Chicago in 2006, and has since found the podium three times: San Diego, Houston and Twin Cities. He has placed top-ten at two World Marathon Majors: New York (8th) and Boston (10th). In his 2008 Boston appearance, he was also the first American man to cross the finish line.

PERSONAL NOTES: Arciniaga runs with Team USA Arizona, is coached by Greg McMillan and lives in Flagstaff. He was born in Fountain Valley, California, and graduated from Cal State Fullerton in 2006 with a BA in accounting.